WELCOME TO C. HARPER CDJR
At C. Harper CDJR, we're committed to offering quality vehicles and friendly service to drivers and families in Connellsville, Greensburg, Uniontown, and Brownsville, PA. From our experienced technicians to our knowledgeable sales team, we're excited to help you with every step of buying or leasing a Chrysler, Dodge, Jeep, or Ram.
Cars, Trucks, & SUVs for Sale near Connellsville, PA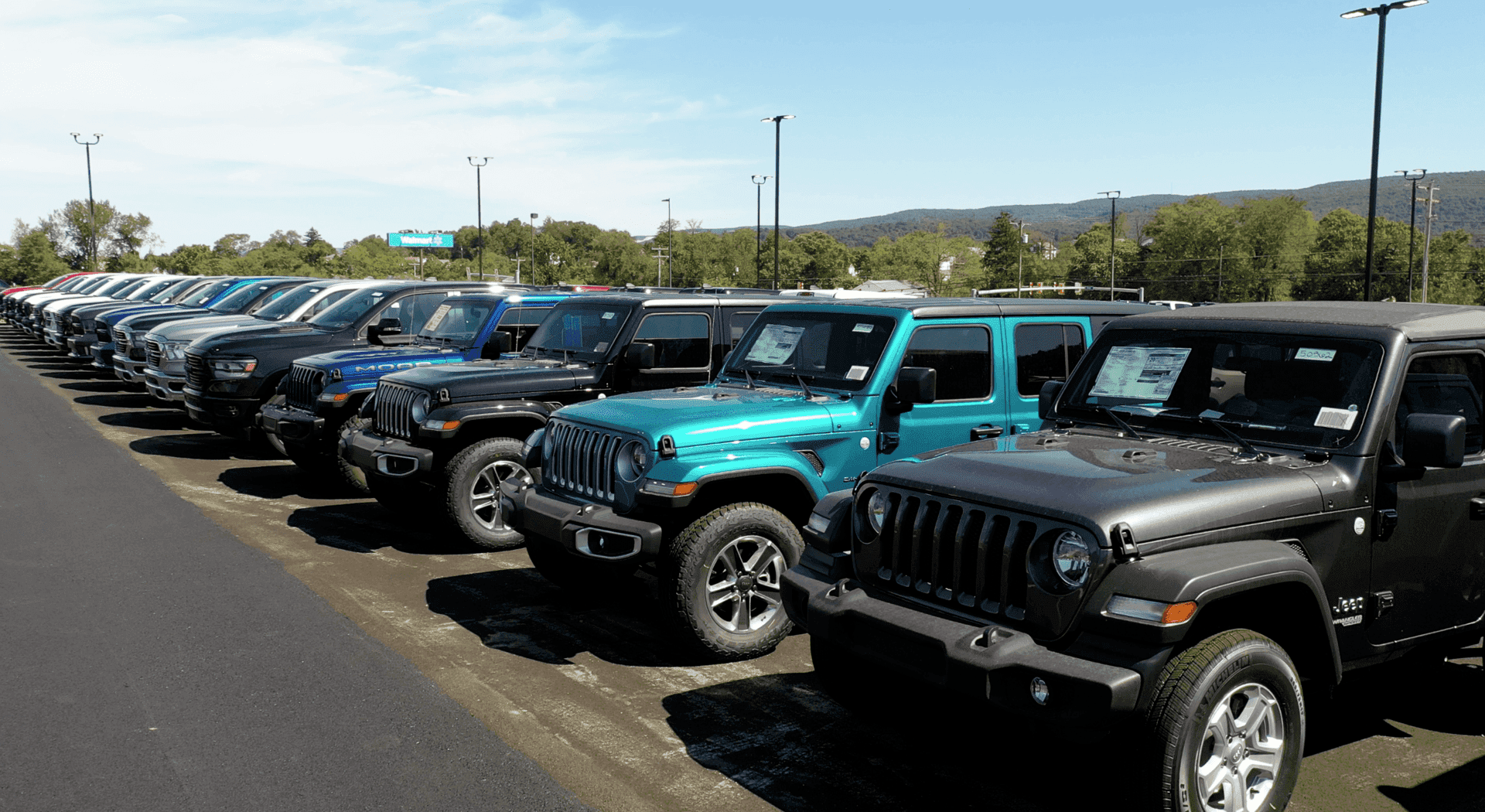 Our dealership offers lots of variety. From new sports cars to used minivans, there is something for everyone. You can view our full inventory online, too. With our search filters, you'll be able to browse around and find exactly what you're looking for. To help you narrow down your options, you can look through our inventory and search by make, model, year, and more! You'll even get to look by color, style, and specific features!
Whether you're looking for a stylish new vehicle that has all the latest technology or a reliable used car, at C. Harper CDJR, we've got the right vehicle for you. For example, the Dodge Challenger is an exciting muscle car that'll help you hit the road in style. Its bold design helps you make a strong first impression, while its powerful engine will get your heart racing.
If you're more interested in an SUV, check out the versatile Jeep Grand Cherokee. It offers lots of cargo room, a stylish design, and a rugged drivetrain. It can even help you tow a trailer. With so much space inside, you can pack all your bags, too.
When you need to haul an even bigger trailer or carry a big payload, just turn to the Ram 1500. This dependable truck is built to carry everything you need. It's also prepared for rough weather and tough trails.
Families who need lots of seating and storage space will love the Chrysler Pacifica. This minivan has seating for seven and offers tons of cargo room. With its user-friendly infotainment system and smart safety features, it'll give you peace of mind.
We can also help businesses take things on the road with cargo vans like the Ram ProMaster City. It's spacious enough to bring everything you need to make your business mobile.
CDJR Financing near Connellsville, PA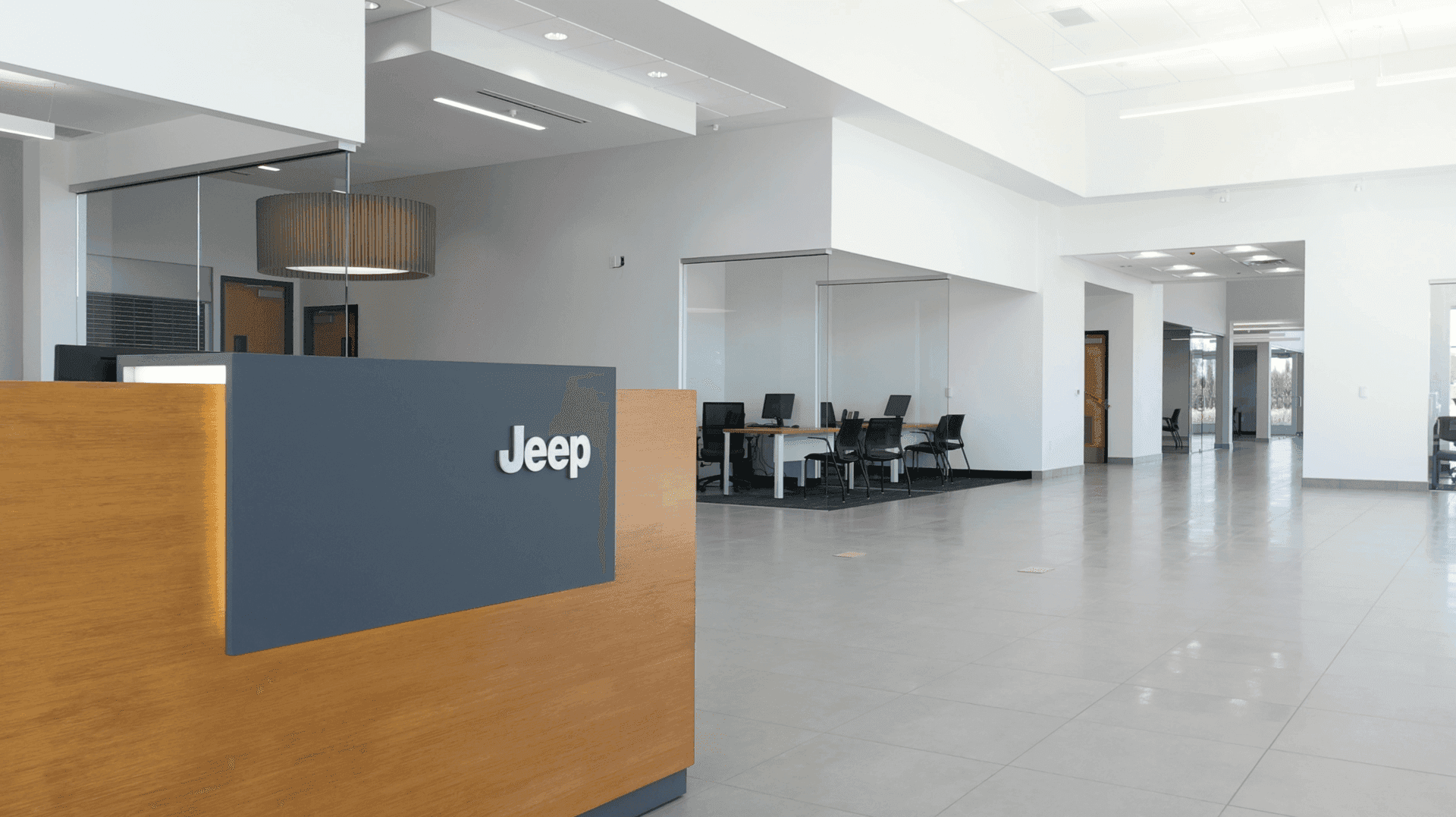 To help you get behind the wheel, we offer a series of useful financing tools. You can learn all about buying vs. leasing, plan your budget with our payment calculator, or value your trade-in. We even offer some CDJR specials and lease deals that can help you save.
Once you've looked through our resources, scrolled through our specials, and found the car that you want to drive, you can get started by applying for financing online.
After you apply, you'll sit down with one of our experienced financers. They'll walk you through the leasing or financing process, discuss your options, and help you get behind the wheel. By answering all your questions and breaking things down for you, we'll make getting a car, truck, or SUV as exciting as it should be! Our team even negotiates with local banks and lenders to get rates and offers that work for you!
Chrysler Dodge Jeep Ram Auto Service Center near Connellsville, PA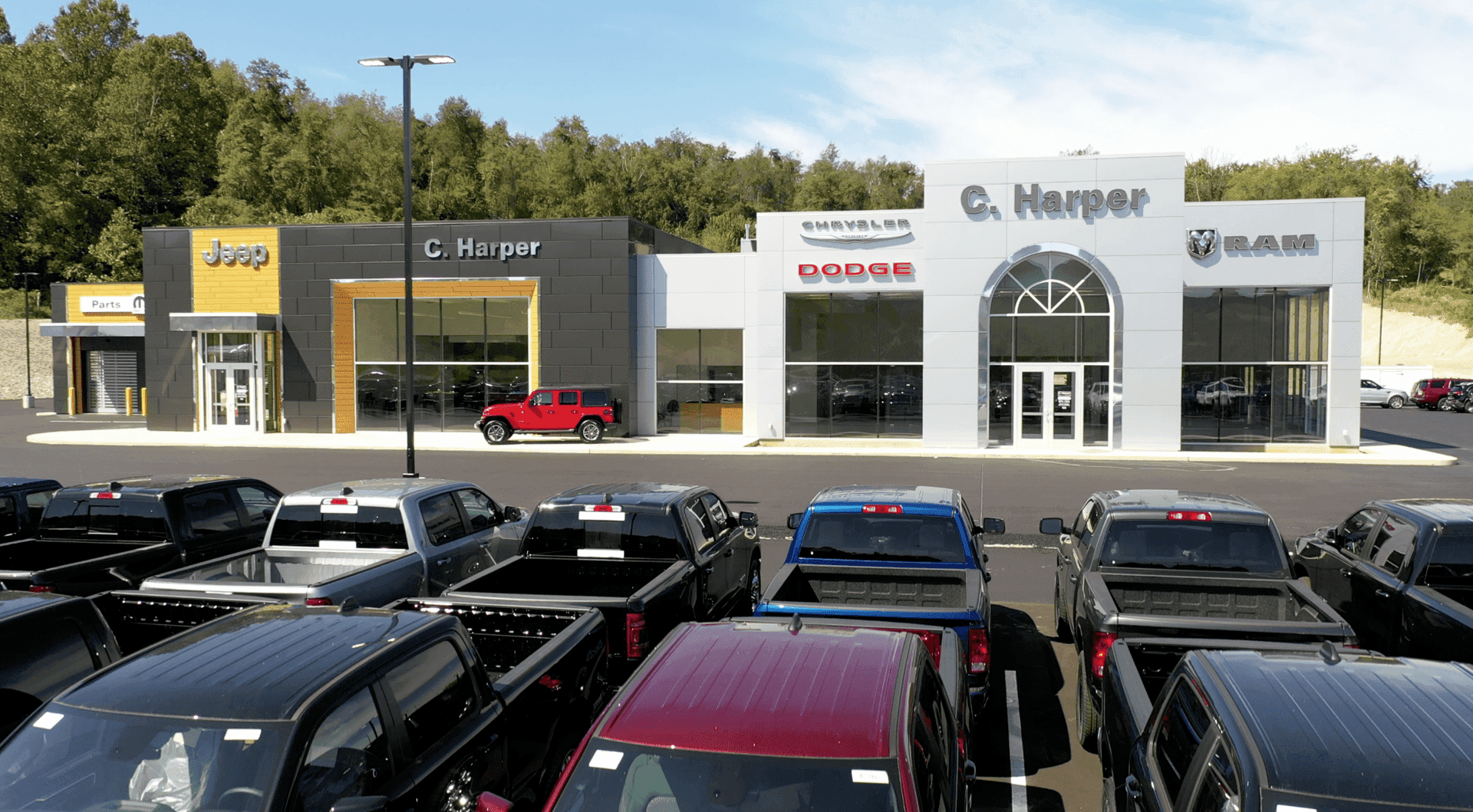 Whether you're due for maintenance or you've been in an accident, you can count on our service center to get you back on the road. Our technicians take care of everything from oil changes and inspections to collision repairs.
To make sure you're getting the best performance, we also carry Mopar performance parts and accessories. These parts were designed for your make and model, so they'll be the best fit. That'll help you stick to your recommended maintenance schedule, make a used car look as good as new, and get you back out there. Trucks and SUVs will be primed and ready to head off the beaten path, while cars and minivans will be just as safe and efficient as they were before.
If you're due for maintenance, have any issues with your car, or you've been in an accident, schedule service with us online. You can also order parts from our parts center or watch some service videos to learn more about your vehicle.
On top of taking care of your car, we want to make every appointment as convenient as possible for you. That's why we offer rental cars that can help you go about your day. If you'd rather wait around, you can relax or get some work done in our comfortable waiting room. It features free Wi-Fi, so you can work remotely or stream your favorite movies and shows while we work on your vehicle.
Visit Our CDJR Dealer near Connellsville, PA
To learn more about everything we do for customers in Connellsville, Greensburg, Uniontown, and Brownsville, PA, visit C. Harper CDJR. Contact us if you have any questions about a specific model, see a special that interests you, or you're ready to take a test drive.