RAM Maintenance Schedule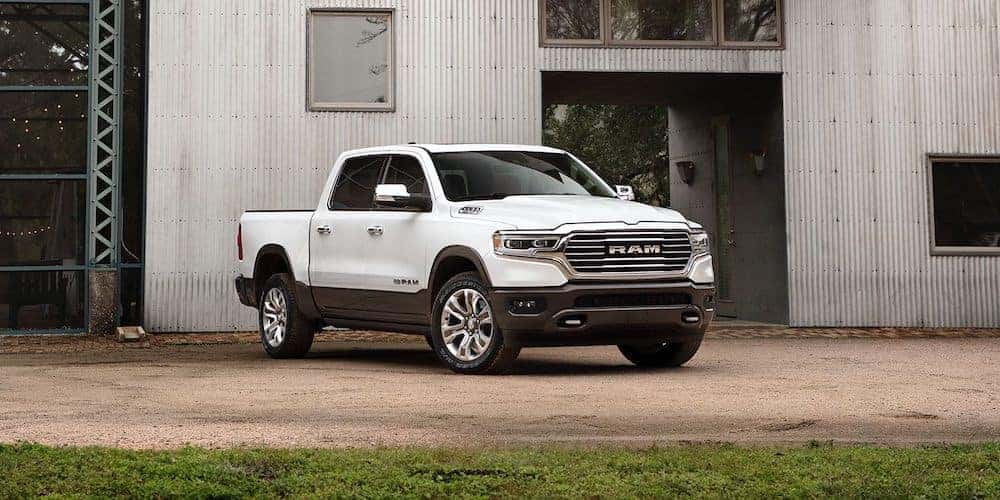 Drivers near Uniontown know the most effective way to keep their new RAM on the road longer, farther, and faster is to keep up with regularly scheduled maintenance. To keep your RAM running in tip-top shape for years to come, it's important to follow the recommended RAM maintenance schedule with our Chrysler Dodge Jeep RAM service department. We'll help you keep your RAM performing at its best!
RAM 1500 Service Intervals
In order to determine what sort of maintenance your RAM needs, you'll need to pay close attention to its mileage. The mileage corresponds with factory recommendations that need to be performed at specific intervals. These recommendations might vary depending on how you drive, so check your owner's manual and consult with your service technician. Here is a general mileage guide to follow for your RAM:
8,000 Miles – Change your oil and oil filter, and rotate your tires.
20,000 Miles – Inspect your front suspension, tie rod ends and brake linings, and repair and/or replace them if they're worn or damaged.
30,000 Miles – Replace your engine air filter, and inspect your CV/Universal joints, transfer fluid case, and front/rear axle surfaces for repair or replacement.
60,000 Miles – Change your automatic transmission fluid and filters if you're using your RAM 1500 for heavy towing or strenuous work.
100,000 Miles – Replace your spark plugs, and inspect your PCV valve for possible replacement.
120,000 Miles – Change transmission fluid and filters, and the transmission fluid case, even if you don't drive your RAM 1500 often.
150,000 Miles – Flush and replace your engine coolant.
Service Your RAM with our Service Department near Uniontown
If you diligently follow your RAM's maintenance schedule, you'll keep it operating at peak performance throughout every journey. If you have any questions or would like to schedule a service appointment, don't hesitate to contact us at our Chrysler Dodge Jeep RAM dealership near Uniontown today.
---