2021 Jeep Wrangler MPG

The Jeep Wrangler
is the ultimate vehicle for adventure seekers. It's tough, versatile, and prepared for anything that lies in your path. How long can the adventure last in this rugged SUV, though? C. Harper CDJR finds out. To show drivers in Connellsville, Greensburg, Uniontown, and Brownsville, PA, what it's capable of, we took a closer look at the 2021 Jeep Wrangler MPG numbers.
---
Jeep Wrangler Fuel Economy
Wrangler 3.0L EcoDiesel V6 engine

Max Wrangler MPG

EPA-estimated 22 city/29 highway MPG

Max Wrangler Horsepower

260 horsepower

Max Wrangler Torque

442 lb-ft of torque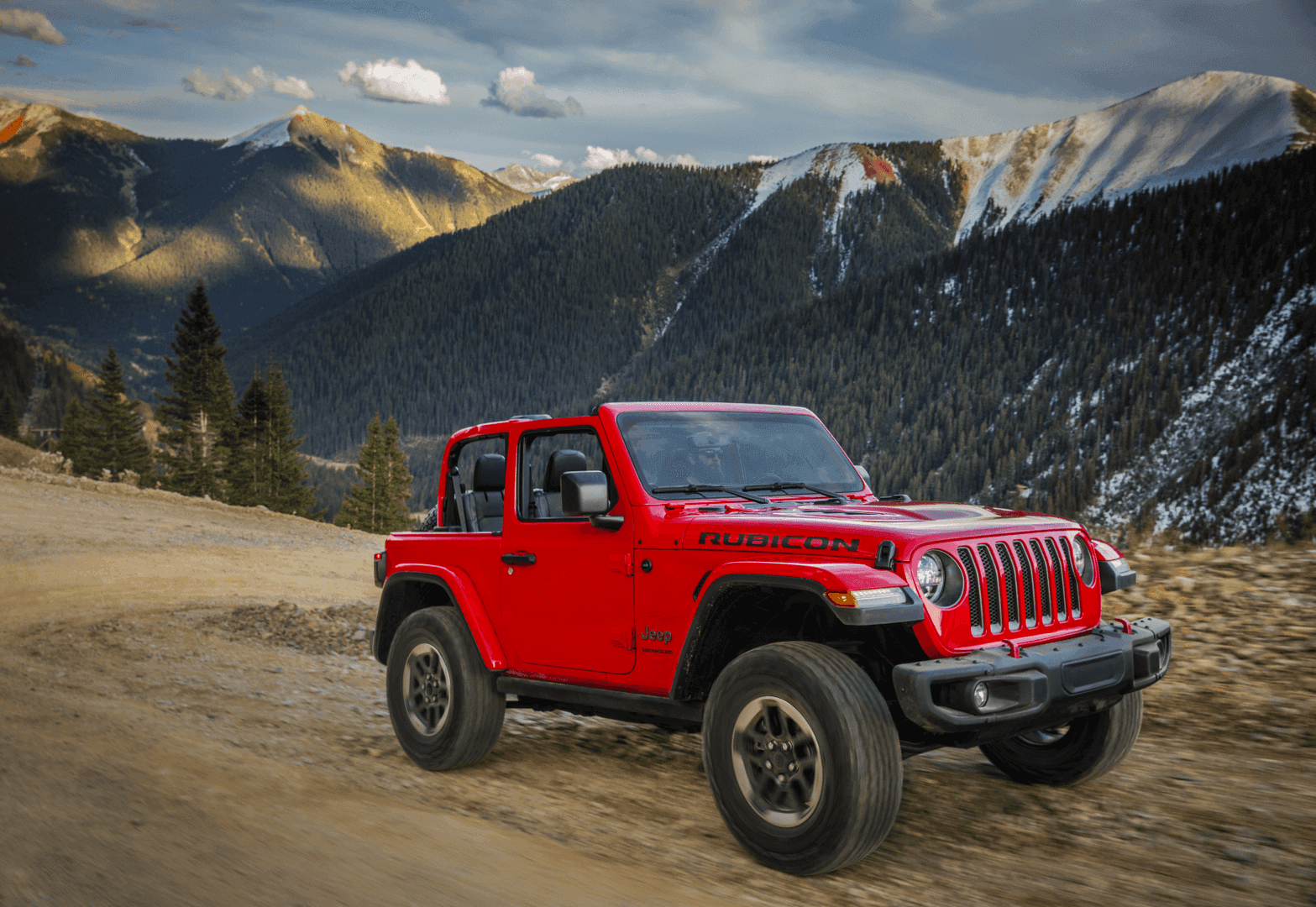 The 2021 Jeep Wrangler can get up to an EPA-estimated 22 city/29 highway MPG. With that kind of performance, you can stay on the trails longer or take the long way home. To provide you with that impressive gas mileage, it runs on a 3.0L EcoDiesel V6 engine. Not only can it drive up to 530 miles on a single tank of gas, but it can also deliver up to 260 horsepower and 442 lb-ft of torque.
Two other engines are available with the 2021 Wrangler, but they offer comparable fuel economy. First, there's a 2.0L 4-cylinder that gets up to an EPA-estimated 21 city/24 highway MPG. This sporty engine also offers up to 270 horsepower and 295 lb-ft of torque.
The other option is a 3.6L Pentastar® V6 that features mild hybrid eTorque technology. This powerful engine gets up to 285 horsepower and 260 lb-ft of torque while still delivering an EPA-estimated 19 city/24 highway MPG.
---
Efficient Features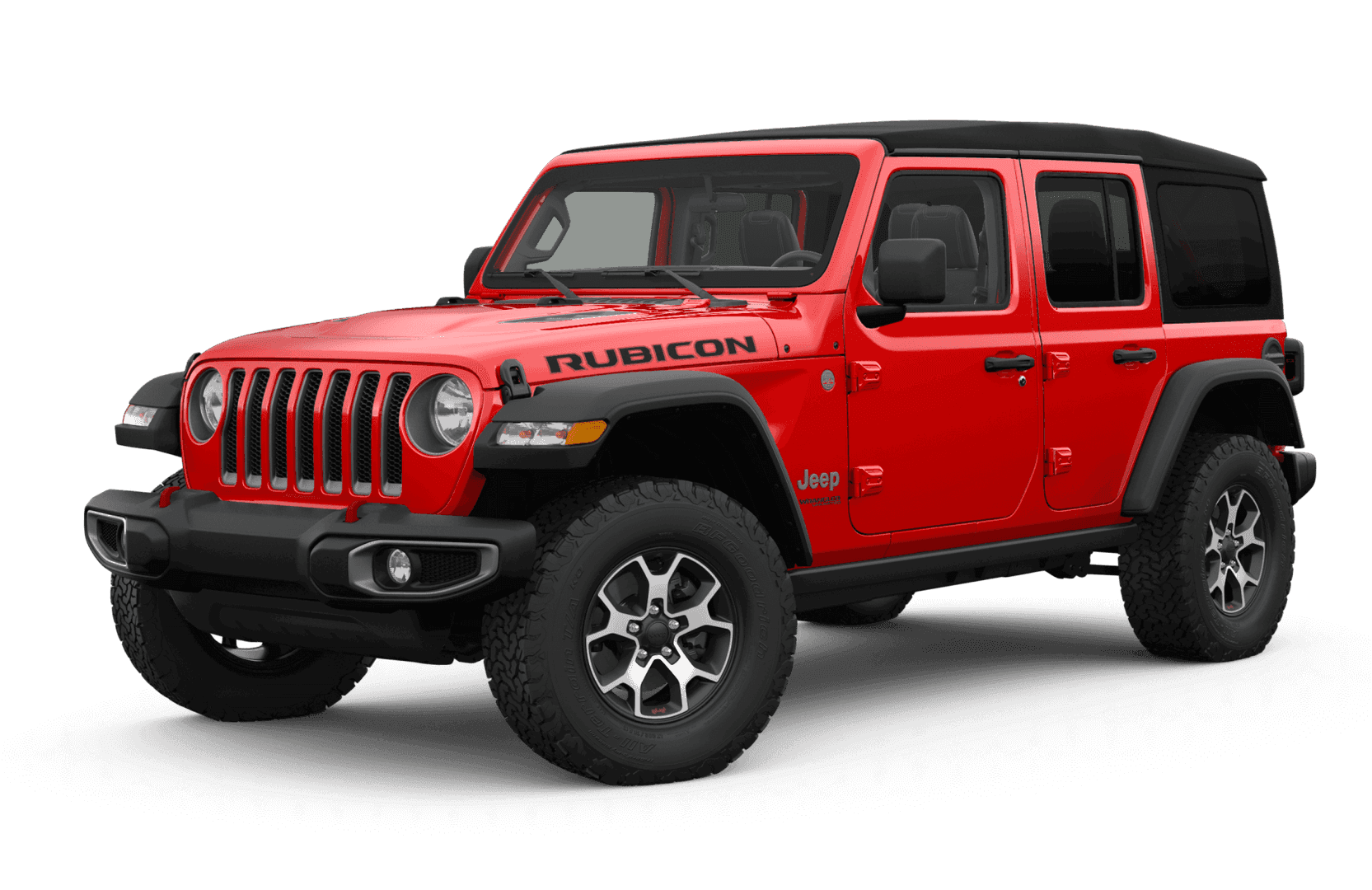 To help you save gas, all three of the 2021 Wrangler's powertrains are equipped with Engine Stop/Start technology. It shuts the engine off when you come to a complete stop, then automatically turns it on again when you're ready to get going.
If you're on a long drive, you can maximize your fuel economy with Cruise Control or give your Jeep an extra set of eyes with Adaptive Cruise Control with Stop. This safety feature can maintain your speed and engage the brakes if the car in front of you stops.
---
Wrangler Specs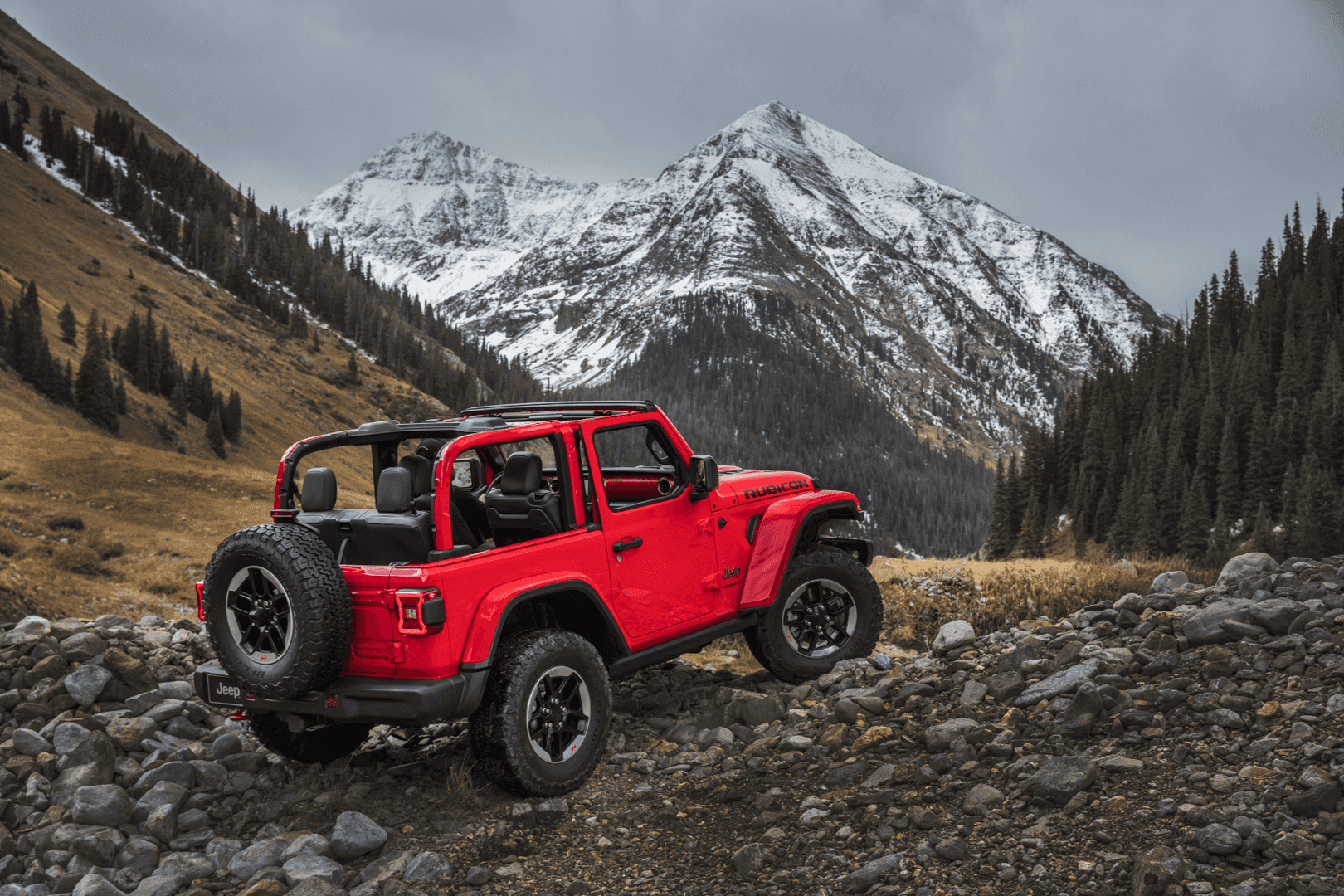 Whether you take the doors and roof off your Wrangler or feel like leaving them on, you can count on your SUV to be aerodynamic. With its high ground clearance and signature slotted grille, the Jeep Wrangler is designed to have excellent airflow.
Its lightweight aluminum frame boosts your performance and fuel economy. The 2-door Wrangler has a curb weight of only 3,970 pounds and runs on a 17.5-gallon gas tank. The 4-door Wrangler gives you even more gas with a 21.5-gallon tank while weighing in at 4,215 pounds.
---
Jeep Wrangler Hybrid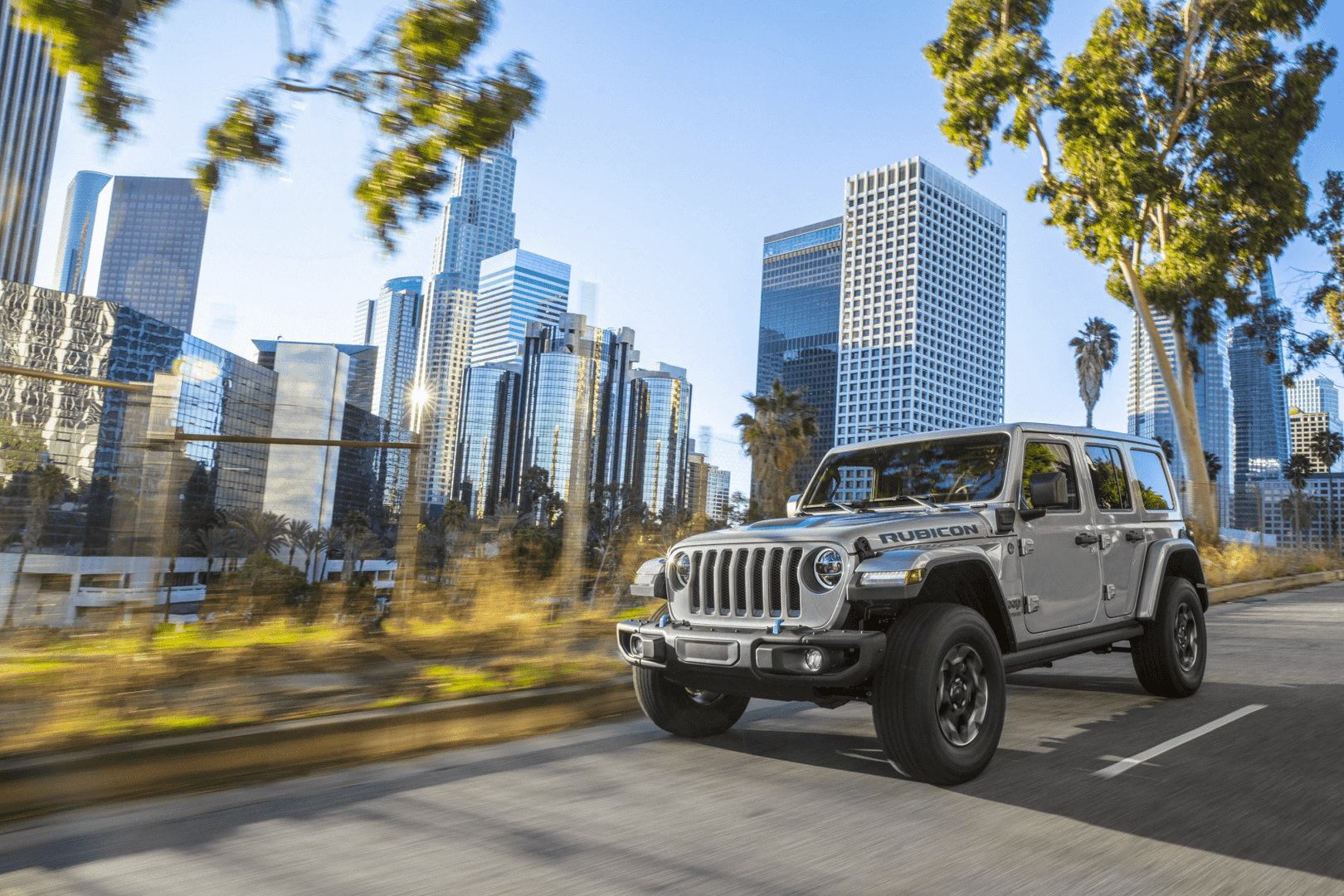 Drivers looking for an even more efficient SUV will be excited to take the Jeep Wrangler 4xe for a spin. This plug-in hybrid features a pair of electric motors and a 2.0L engine. Together, they offer up to an EPA-estimated 49 MPGe.
The hybrid Wrangler can charge in as little as two hours. It also uses regenerative braking to extend your battery life. You can also flip over to Electric Mode and drive for up to 21 miles without using an ounce of gas. Overall, the Jeep Wrangler 4xe has an EPA-estimated driving range of 370 miles.
This Jeep hybrid is still a Jeep, though, so you can count on it to deliver an impressive performance. With 375 horsepower and 470 lb-ft of torque, you'll still be able to get up and over anything that stands in your way.
---
Test Drive the Efficient Jeep Wrangler
Visit C. Harper CDJR to learn more about the 2021 Jeep Wrangler MPG or hit the road in an efficient SUV. With its impressive fuel economy and dependable performance, it's a perfect fit for drivers in Connellsville, Greensburg, Uniontown, and Brownsville, Pennsylvania.