How to Use Apple CarPlay in the Jeep Wrangler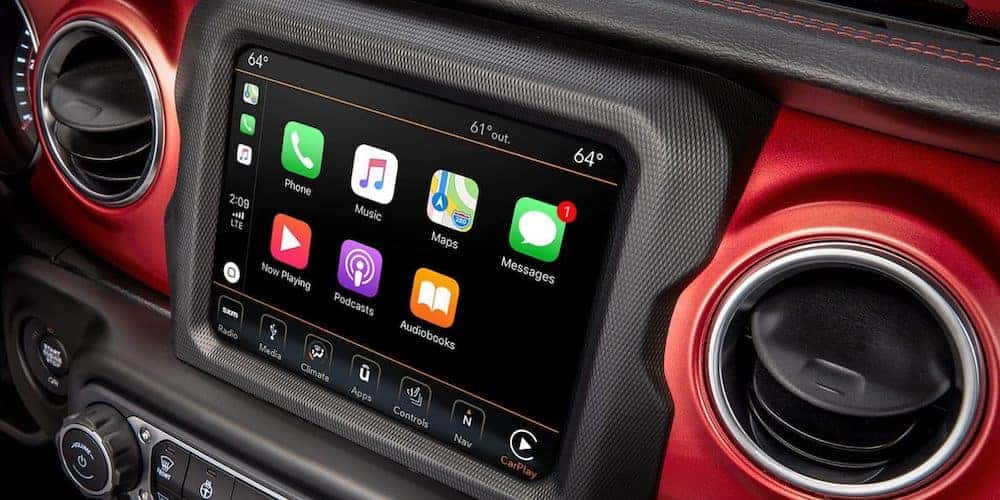 When it comes time for you to slide into the driver's seat of your next new Jeep, you'll want to be completely connected with the exceptional technology at your fingertips. It's important to fully understand these innovations to ensure your driving experience is the best it can be. Our Chrysler Dodge Jeep RAM dealership is here to teach Uniontown area drivers how to use Apple CarPlay in the Jeep Wrangler.
What is Apple CarPlay?
Apple CarPlay is an incredible technology that allows you to seamlessly integrate your smartphone with your Jeep Wrangler's infotainment system. Thanks to your iPhone, you can enjoy plenty of key functions as you drive without having to take your eyes off the road. You can make or receive calls, jam out to your favorite playlists, finally catch up on that intriguing true-crime podcast, or get directions to your next destination all with the help of Apple CarPlay.
Setting Up Apple CarPlay
To begin using your iPhone and utilizing all the functions of Apple CarPlay in the Jeep Wrangler, you'll need to make sure that it's set up correctly. Here's how to begin:
Make sure that your iPhone is plugged into your Jeep's USB port.
As soon as you unlock your phone, your phone's home screen will be displayed on the screen of your Jeep's infotainment system. This makes using your phone in your Jeep much easier as you never have to touch your phone.
You'll find your maps, music, messages, and phonebook all on one screen.
You can utilize the Push to Talk button to ask Siri to send messages or play your favorite songs, or you can use your Jeep's touchscreen to select the feature you want.
Uniontown Area Drivers Stay Connected with Apple CarPlay in the Jeep Wrangler
If you have any questions or would like more information about Apple CarPlay, don't hesitate to contact us at our Chrysler Dodge Jeep RAM dealership near Uniontown today.